Elevating Retail Foods
We provide pour over sauces, stocks, drizzles and marinades that transform and elevate products sold by retailers. The process starts with the end consumer. By understanding what consumers want and need, Solina creates restaurant-quality culinary solutions and enables development of products that fit perfectly with changing tastes and lifestyles.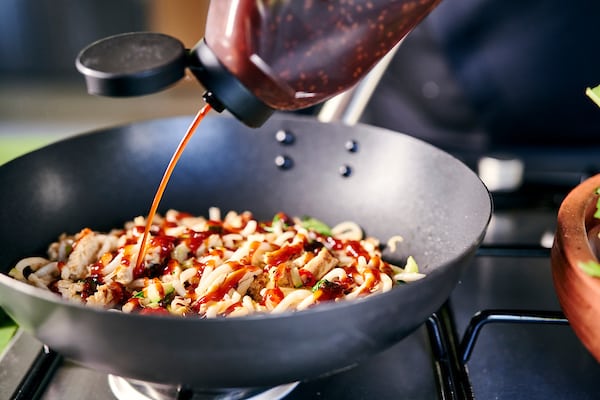 Meeting Consumer Demands
Our chefs look tirelessly for new trends and cuisines, both by eating their way through cities and countries around the world and by researching the latest restaurants, bloggers and fellow chefs. Solina uses the knowledge to create on-trend culinary solutions, adapted to local taste preferences, that enable consumers to travel via their taste buds.
Yet, we also understand the value of the classics. Sometimes a traditional sauce, made perfectly, or a core flavour with a twist is the perfect solution. Our skill is to understand the consumer and craft the solution that aligns with their preferences.
Solina's innovation extends well beyond the creation of novel flavours. To our teams, flavour is part of a holistic approach to the targeted development of culinary solutions that meet the needs of the end user. Solina's holistic ethos encompasses innovative approaches to shelf life, nutritional values, packaging solutions and more to better serve customers and consumers.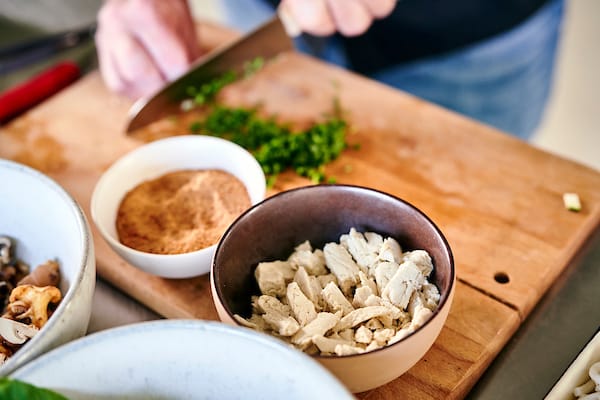 Identifying The Next Trend
The task of predicting what consumers want was complicated by the rapid changes wrought by the COVID-19 pandemic. In response, we created TOMORROW, a collaborative future trends program that is identifying and unlocking new consumer habits and growth opportunities to co-create the food of tomorrow.
Through the program, Solina is striving to understand consumer needs in a reshaped environment, identify their implications and develop new business opportunities in partnership with customers.
Becoming partners
Looking for a customised solution?