Why Sustainability Is Important To Us
Sustainability is a key part of our company's business strategy. We make food matter for people and the planet, to be the leading partner constantly rethinking culinary food solutions and products.
At Solina, we put sustainability at the heart of our operation in recognition of our role as a key actor in the food value chain. As a leading, global ingredients partner, we have a responsibility to source the best of what nature can offer through close, long-term, relationships with our supply partners and customers. Nurturing a farm-to-fork philosophy is in the best interests of all stakeholders and, combined with expertise in culinary, functional and nutritional ingredients, results in sustainable food solutions for customers.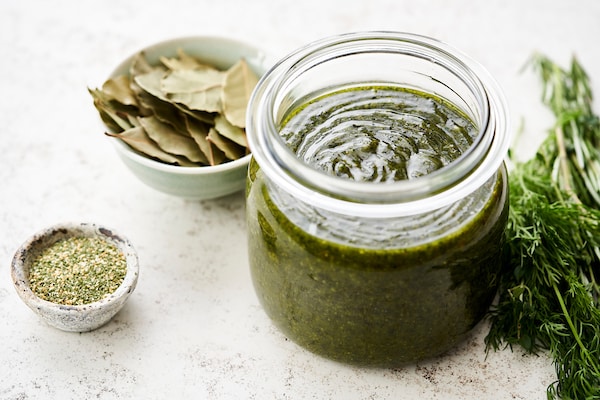 SUSTAINABILITY AT HEART
Read more about how we continue to have sustainability at the heart of what we do in Solina and our continued efforts in support of our commitments to Our Five Ps (people, planet, partners, performance, and products & solutions), in our 2021 Solina Sustainability Summary.
The summary highlights initiatives and actions taken around Solina in 2021 that support our sustainability commitments to our 5 Ps' and how we have sustainability at the heart of our business model.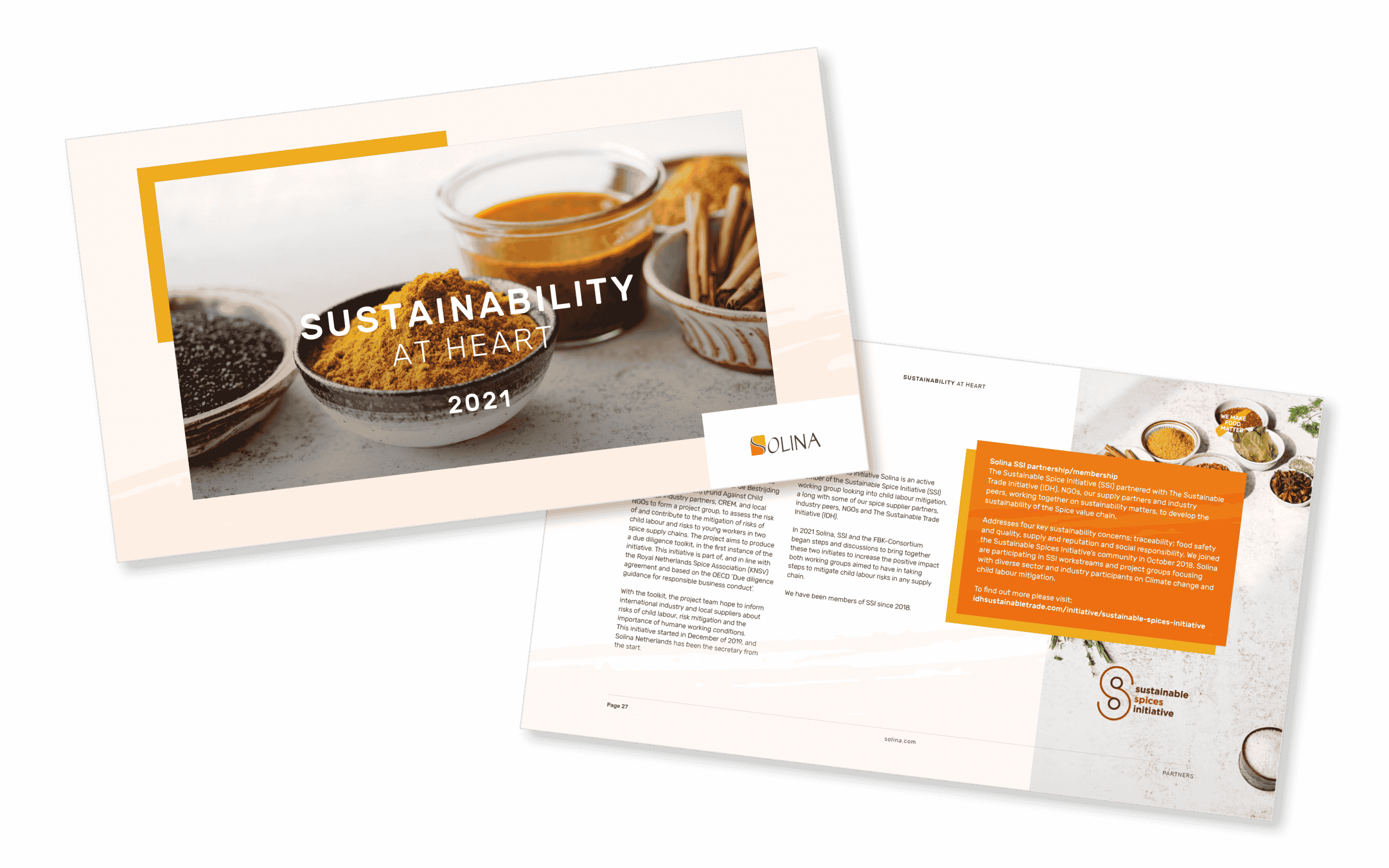 Memberships & Certifications
Solina's commitment to people and the planet is demonstrated through our involvement in programmes and memberships such as the Sustainable Spice Initiative, Sedex, Ecovadis and ISO. We take a precautionary approach to the environment and biodiversity through our memberships and certifications, the Round Table of Responsible Soy, organic certified materials and the Roundtable on Sustainable Palm Oil.
Supporting the UN Sustainable Development Goals
Having sustainability at the heart of our business, Solina is committed to supporting the achievements of the UN Sustainable Development Goals and contributing to Goal 2, Goal 5, Goal 6, Goal 8, Goal 12, Goal 13, and Goal 16.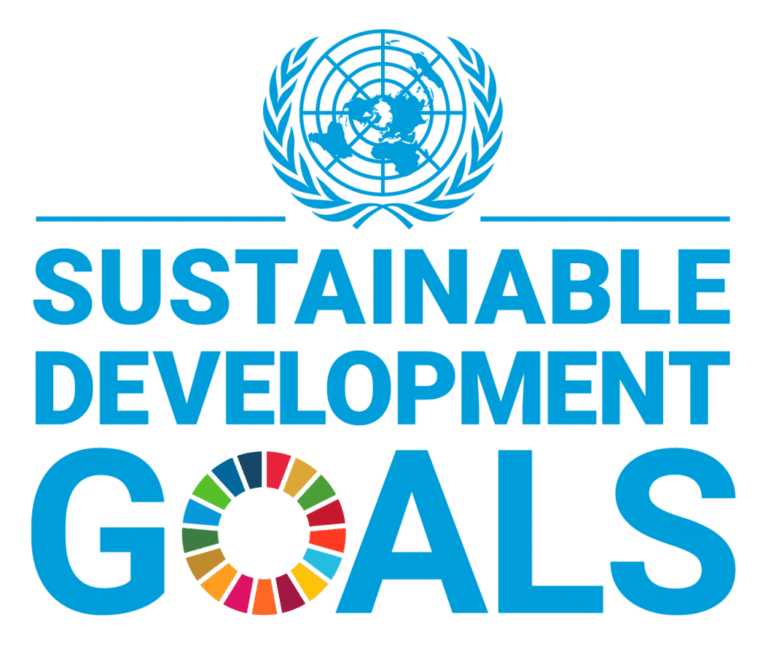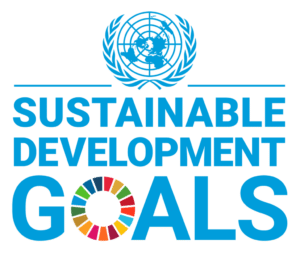 Culture & Policies
The Solina culture is designed to create a safe, inclusive, ethical and attractive environment for our employees, partners and communities. We support this focus through our culture; the so called 'Solina Way ' and compliance with resources such as our Code of Ethics, Modern Slavery, GDPR, Human Rights policy, Sapin II, UN Global Compact, ILO convention and Our Supplier Code of Conduct.
Extensive Innovation
We engage in proactive, long-term research programmes with universities and associations to advance sustainable, innovative savoury food solutions such as new protein food and stay ahead of emerging trends through our TOMORROW initiative.