An Entrepreneurial Culture
Solina is a 2,200-person organization made up of agile, collaborative, accountable and focused teams with the autonomy to adapt quickly to changing local conditions. The approach is underpinned by a culture that rewards entrepreneurialism and sees people as vital to success.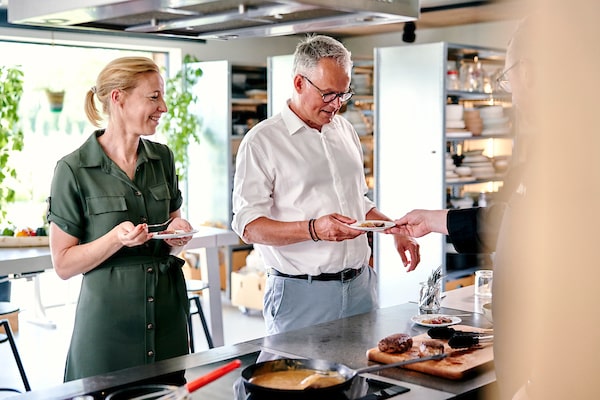 Where People Matter
We recognize that our people are our biggest asset—and we invest in them thoroughly. From the development programmes of SolinAcademy to international missions, Solina has a wide, growing range of active personal development and empowerment initiatives.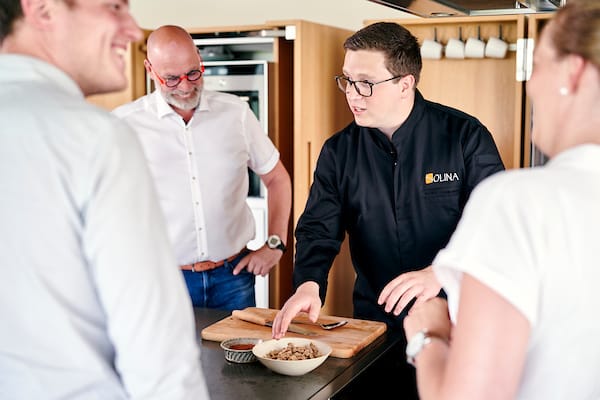 Live The Solina Experience
The voice of employees matters at Solina. We actively engage with employees and act on their feedback. The success of the approach is illustrated by the 85% response rate to our group employee engagement survey and the AA+ rating we received on a satisfaction index. Our score exceeded the European benchmark but we are still striving to make Solina an even-better place to work.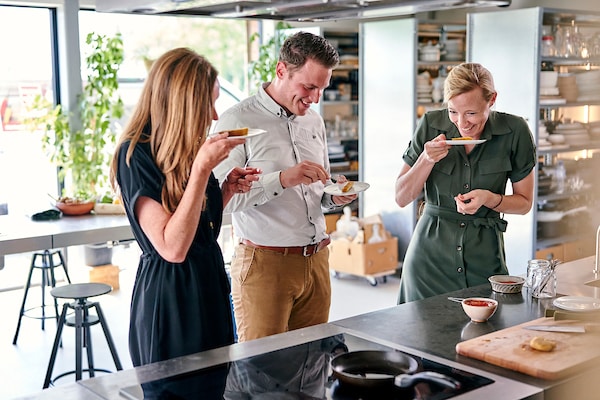 JOIN US
We're looking for people to join our team and who are as excited as we are to help us continue create the food of tomorrow.
Ready to apply?
You can find our opportunities on our LinkedIn page.
Can't find the right role?
Email your resume through our human resources contact form to be considered for new positions in the future.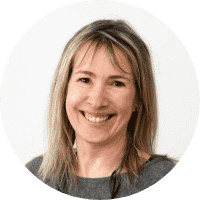 I have joined Solina one year and a half ago and have been warmly welcome and on boarded by the Solina teams! Despite the pandemic, we have been fantastically connected together to face the challenges of building a strong marketing team in a weird period. Being now closer to the products, I am so impressed by the food expertise of Solina's teams and the added value brought to the customers ! Looking forward to physically meeting all my colleagues in their country to share exciting new projects & experiences for 2022!
Anne Benoist - Market Research & Consumer Insight Manager at Solina Group
Sustainability
Solina is committed to delivering customized ingredient solutions to make food that is good in every sense of the word. The goal is to play a crucial role in creating a food system that complements the five pillars defined in our sustainability promise: people, planet, partners, performance, and products and solutions.
For instance, we reconsider and improve the environmental footprint of the value chain we cover, from raw material inbound supply to operational optimisations. As well, we aim to conceive food solutions that contribute to people's health and wellbeing and we foster the collaboration with all partners present in the food chain, both upstream and downstream.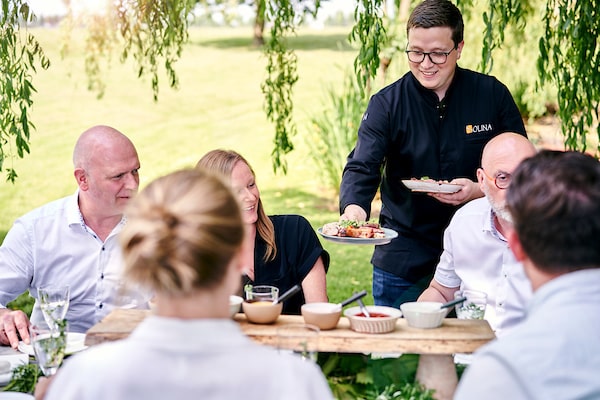 Apply Today!
Submit an application to join our growing organisation