Butchers Supporting Butchers
Solina is built on a heritage of butchers. Through local businesses such as Jaeger in France, Rejo Spices in Belgium, Degens in the Netherlands and Hagesüd in Germany, we have been serving the meat sector for decades. The historical businesses thrived because of the collaborative, trust-based, butcher-to-butcher approach that continues to this day.
We provide artisans and in-store butchers with turnkey solutions that support the running of their businesses. From extensive product ranges to recipe inspiration to labelling assistance, we offer a full set of services to guide our butchers on meeting their ambitions and establishing common growth.
Our offerings to butchers include a full range of product solutions such as marinades, seasonings, herbs and spices, functional blends, coatings, purées, ready-to-use sauces, sauce powders, soups and crumb mixes. Using our products, butchers can address their operational needs and satisfy the demands of their customers by improving the sensorial and functional properties of meat products.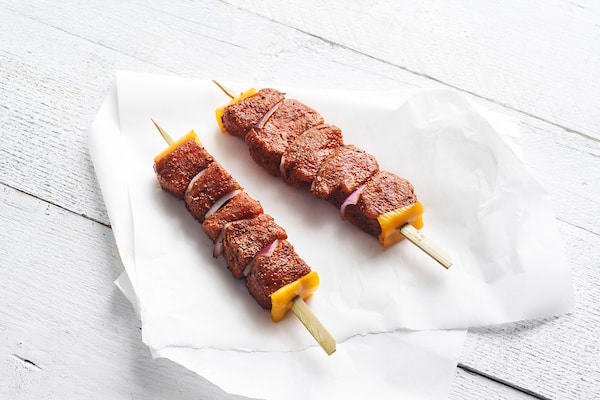 Becoming partners
Let's get cooking.