A THREE-PILLARED APPROACH LEADING TO TAILORED SOLUTIONS
Solina offers end-to-end expertise to support customers from initial idea to finished product. Consumer and market INSPIRATION, savoury food INNOVATION, product and service CUSTOMISATION; the combination of these three assets forms the foundation of a three-pillard approach.
We work proactively to use our knowledge of the latest consumer trends and market insights to help customers stay ahead in the fast-changing savoury food market. In practice, that means we inspire with culinary food concepts and provide extensive market understanding, food technology wisdom and culinary expertise in support of food ingredient solutions. The goal is to conceive solutions in line with our customers' expectations, technical processing capabilities and quality requirements.
We nurture an approach in which we apply our expertise in raw material and ingredient sourcing, regulatory and certifications, quality control, market trends and R&D to the creation of innovative food solutions.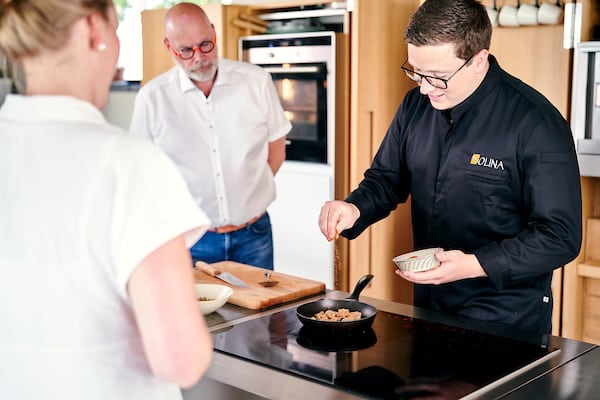 Becoming partners
Let's get cooking.
News articles
This is where we spill the beans about the latest developments in savoury food solutions.