The  pandemic has permanently changed eating and hospitality employment. At Quick Service Restaurants (QSRs) and other kitchens, teams are contending with a severe shortage of skilled chefs that is preventing them from delivering the consistency consumers expect. In parallel, providers of products intended for consumption at home or on the go are racing to adapt to demand for personalised meals. The pressures are distinct and affect different parts of the industry. Yet, they have a common solution: working with suppliers of sauces, dressings and other liquid solutions that have culinary expertise.
the chef shortage and meal personalisation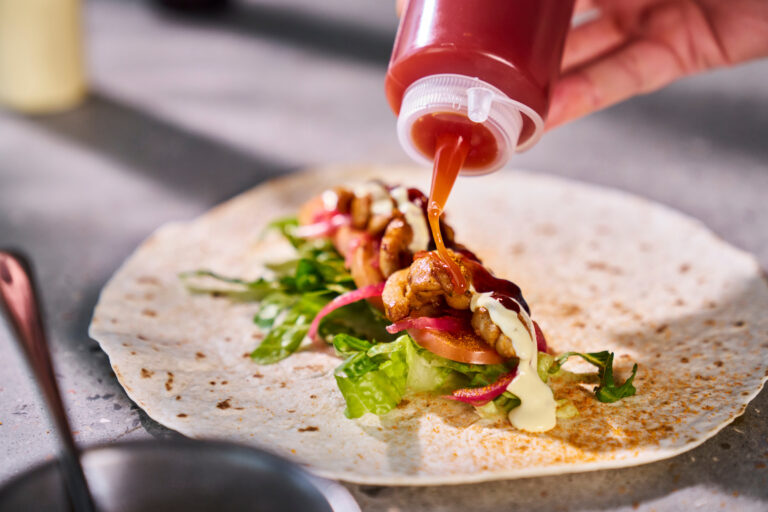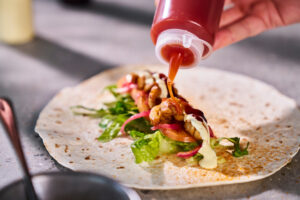 Recognition of the value of such suppliers to restaurants has risen as the industry has been reshaped. As Europe emerged from the pandemic, restaurants across the continent encountered staff shortages as some furloughed employees opted against returning to work. Going into the summer of 2022, French  restaurants, cafés and hotels had an estimated 250,000 vacancies, while Italy's tourist industry needed to fill 350,000 positions. Irish authorities calculated that the industry had 10,000 vacancies for kitchen staff. Most, 88%, of Irish hospitality employers reported having 'considerable difficulty' recruiting chefs.
In the UK, QSR kitchens and other restaurants are contending with the same pressures as their peers across the channel, plus the impact of Brexit on the availability of chefs from the European Union. As of June 2022, EU workers accounted for 26.3% of hospitality employees, down from 43.2% in January 2019. The factors have resulted in a severe lack of chefs and other food service staff in the UK.
The number of UK accommodation and food service vacancies from May to July 2022 was up 103%, nearly 88,000 positions, compared to the pre-pandemic period of January to March 2020. The inability to find chefs and other food service staff to fill vacancies is hurting the industry. Almost half, 45%, of UK pub and restaurant owners have cut trading hours or capacity in response to staff shortages, leading to a forecast that the industry will lose £21bn (€24bn) in sales as a result of the crisis.
Adapting to the changing environment
A lack of skilled chefs creates multiple challenges for kitchens, including with regard to the consistency of the dishes they create. When a customer orders, for example, a dish with a peri peri sauce, they expect the sensory attributes of the dish to be the same regardless of the day of the week. Yet, such consistency is hard to achieve when there is a lack of skilled chefs, which means the level of experience of the people in the kitchen can vary from day to day, and when 6% of people are leaving their jobs every month.
Faced with the staffing pressures, restaurants are recognising the value of moving culinary and technical responsibilities from their kitchens to suppliers. By purchasing products such as sauces from suppliers with culinary expertise, restaurants can guarantee consistency—a ready-made sauce will be the same for every order whoever is working—and staff their kitchens with assemblers rather than hard-to-hire chefs.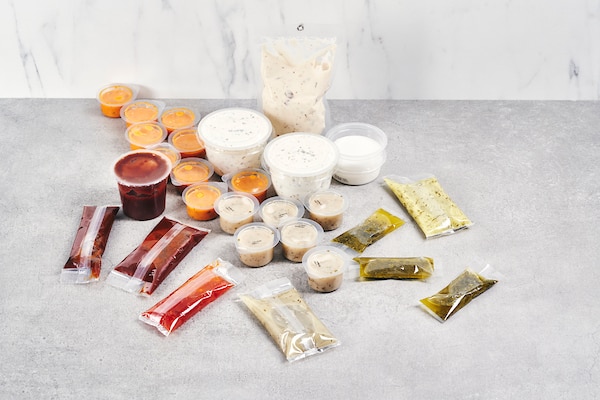 The changes within the restaurant industry are occurring alongside a shift in what consumers want from their food. Notably, there is a move toward personalisation of each meal to ensure everyone eats what they desire, at the restaurant and in the home. In the past, a family or four may have shared a bottle of salad dressing. Today, people increasingly expect to be able to choose their preferred sauce. One family member may prefer a spicy Mexican sauce, another may feel like dressing a tuna salad with mayonnaise. Both family members should be able to enjoy their preferred sauce. Convenient portion packs of sauces and dressings are meeting the demand.
Companies across the retail and restaurant businesses are contending with the changes alongside other shifts in consumer demands, including the clean label trend. Some QSRs are responding to the trend by working to eliminate E-numbers from their products, driving development of sauces that are free from preservatives and other additives.
Sustainability is another key trend. The shift toward personalised sauces in smaller packages has positive and negative implications from a sustainability perspective. While portion-sized packaging reduces food waste compared to larger, multi-serve vessels, it also increases packaging waste. Growing recognition of the environmental downsides of portion packs is driving interest in sustainable alternatives to traditional plastic, although the nature of sauces and dressings, which are often acidic, creates challenges.
Working with a full-service partner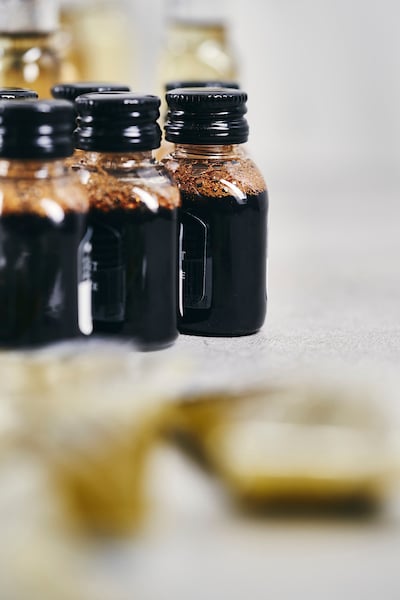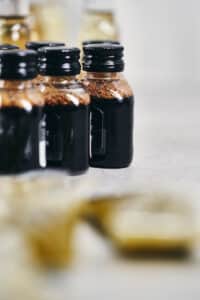 The challenges and opportunities created by significant changes to the restaurant and retail markets is creating a need for full-service partners that can develop and deliver sauces and dressings that meet the expectations of consumers every time. We have built out our liquid capabilities to be such a partner.
With about half of our manufacturing sites now housing dedicated liquid production facilities, amongst France, The Netherlands and UK in Europe and the US and Canada in North America, we are equipped to perform the hot and cold processing of liquids and provide custom-made sauces in a wide range of packaging, from portion pouches, pots, cups, jars and squeezes up to 1,000 L industrial containers.
The production infrastructure is supported by a network of R&D teams, including a specific R&D centre of excellence, that provide local support to customers across Europe and deliver 'masterblends' tailored to regional preferences. We apply our culinary heritage to optimise the sensory profiles of liquid products to ensure consumers enjoy the taste, mouthfeel and appearance while simultaneously considering the nutritional aspect.
Supported by sourcing and nutritional expertise, our R&D teams also continuously work to improve their recipes. The commitment to continuous improvement has enabled us to reduce the salt and fat content of its sauces and dressings, or otherwise improve their nutritional profiles, without affecting sensory characteristics.
As we work to stay at the forefront of the liquid sector, we are scanning for new trends and technologies that will shape what customers want and redefine what is possible. Areas of interest include packaging based on seaweed that becomes part of the meal, eliminating waste, and emerging techniques such as high-pressure pasteurisation. Through the work, we are striving to continue providing what customers need as the market for sauces, marinades and dressings evolves.