Creating Mouthwatering Sauces
Sauces are critical to many foods. From the dressing of a salad, to the ketchup on a burger, it is the sauce that elevates all of the other ingredients and creates a tasty, memorable experience for the consumer. At Solina, our teams of flavourists, technologists and other food experts draw on our rich culinary heritage to develop mouthwatering sauces.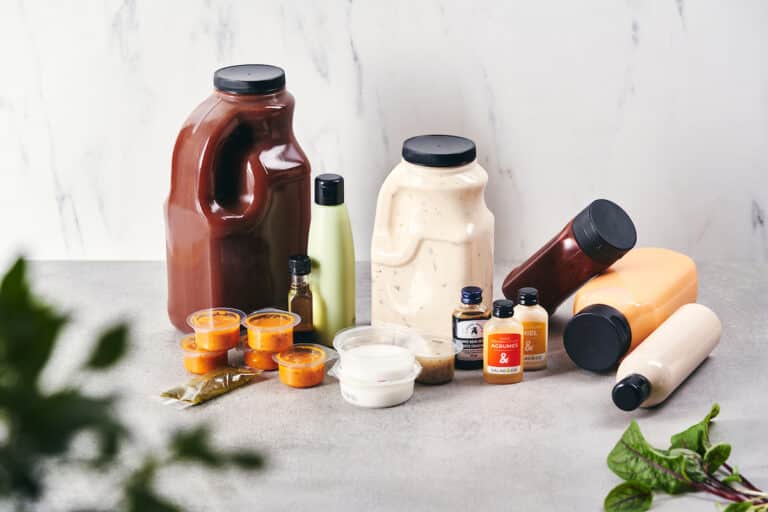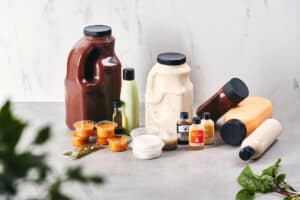 Meeting Operational Requirements
Successful retail and industrial sauce concepts are about more than just taste and mouthfeel. A sauce also needs to fit in with operational considerations. Solina can accommodate all customer needs, creating wet sauces that are stable at ambient temperatures or require refrigeration, as well as dry powder sauce bases, depending on the needs of a specific project.
The flexibility extends to the packaging of sauces. Solina takes a very agile approach to packaging. At one end of the spectrum, we deliver as little as 10g of sauce in sachets and cups. Yet, we are equally able to provide 1,000kg in an intermediate bulk container. The combination of sauce creativity and packaging agility makes Solina's proposition unique.
Solina supports sauce and ready-meal manufacturers from complementary production facilities in the Netherlands, France and the UK. The facilities give Solina the scale to handle large volumes, with one site having more than 10 lines for producing wet sauces, and the flexibility to cater to the specific needs of our customers.
Reinforcing our liquid capability with dedicated experts
In 2022, Solina acquired dedicated sauce specialists Sauces et Créations and Atelier D2i in France, putting us in the position to offer any kind of sauce in any kind of packaging. The two companies specialise in the production of savoury and sweet made-to-measure sauces (cheese sauce, salad dressings, marinades, vinaigrettes, mayonnaise, Asian sauces, fruit preparations, caramel, etc.). Shortly after, Zafron Foods in UK, a specialist in the manufacture of high-quality mayonnaise, sauces, condiments, dressings, chutneys and deli fillers, joined Solina to further strenghten our expertise in liquid solutions . With dedicated liquid production capacity in The Netherlands, Belgium, Denmark, France and United Kingdom, Solina achieves a leading position on the European market.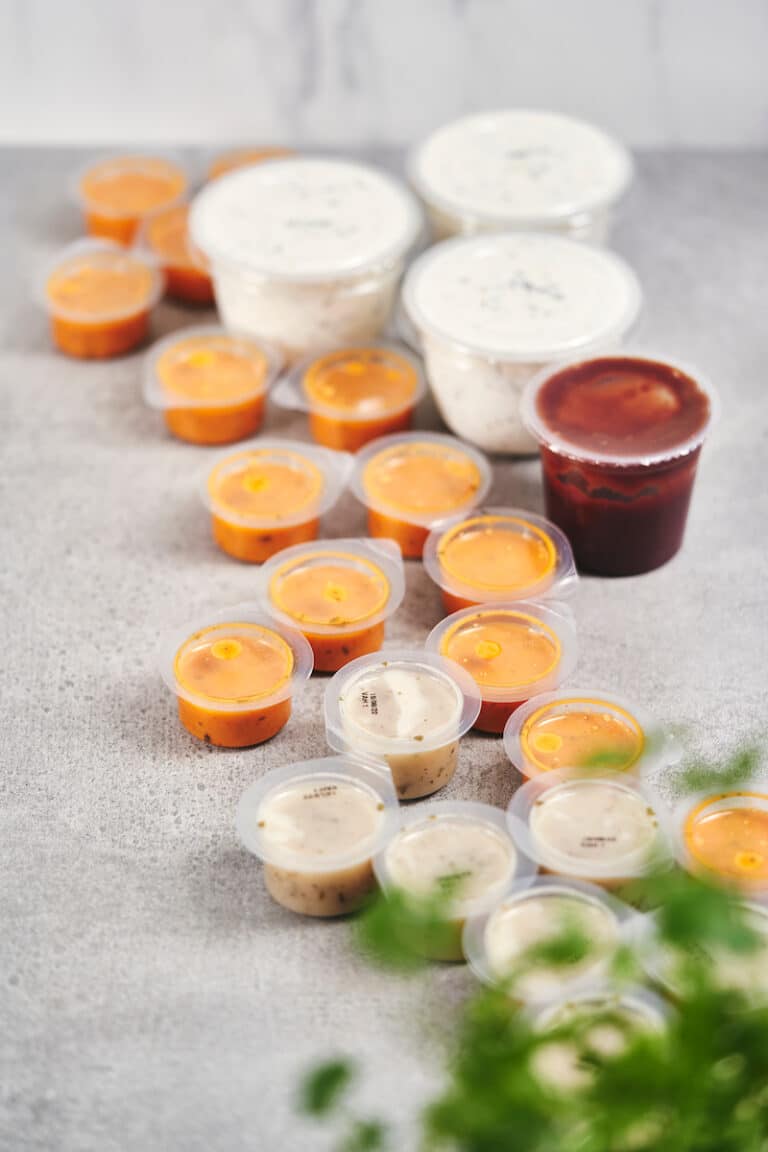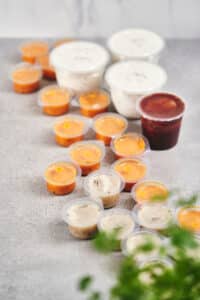 Discover our food applications
Our ability to deploy integrated solutions to create practical, exciting and on-trend food products is exemplified by our inspirational concepts.
Solving your challenges
Have a challenge? Let's work together to find a solution.