Keep It Natural
Short and understandable labels are now critical to success in food, with around half of European consumers proactively seeking out products that even only contain natural ingredients. The global trend is driving manufacturers to look for ways to make great-tasting products without using taste enhancers and flavours. 
Solina's Sign'Nature range of natural stocks and bouillons is perfectly aligned with the trend. We take quality meat, vegetables, spices and MSC-certified fish, adding just water and a hint of salt, and use a traditional stock cooking process to create clear label, minimally processed pastes that have a pure, direct taste and are free from bad aftertastes. The process brings traditional kitchen practices to the industrial setting to provide the taste of home cooking at a commercial scale.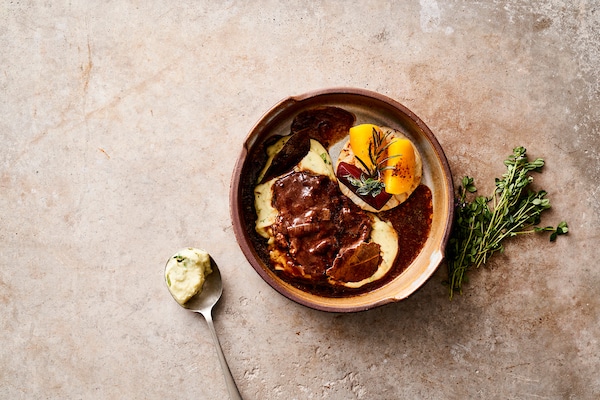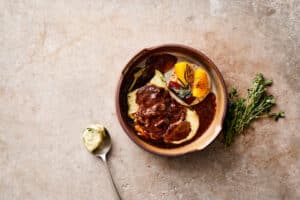 A Culinary Toolbox
The Sign'Nature range is a toolbox for recipe creation. Working with manufacturers, our culinary experts combine raw materials to create more complex, custom flavours, for example by mixing poached chicken, braised vegetable and wild mushroom pastes to form a deep, aromatic chicken stock. 
With a portfolio of 20 key recipes, spanning meat, poultry, vegetables, and fish and seafood, the breadth of the Sign'Nature range supports creative combinations to deliver the right flavour for every project. Whether you are developing a hot and spicy Chorba tomato soup, a jus for a beef steak or anything in between, our experts can use the Sign'Nature range to create your signature flavour.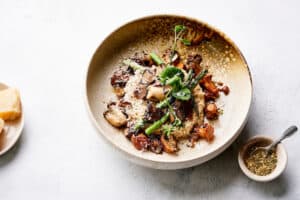 Discover our inspirational concepts
Our ability to deploy integrated solutions to create practical, exciting and on-trend food products is exemplified by our inspirational concepts.
Solving your challenges
Have a challenge? Let's work together to find a solution.