Speaking The Language Of Wellness
Consumers are increasingly seeking out food products that deliver an improved sense of physical and mental well-being. The long-running health and wellness trend was accelerated by recognition during the COVID-19 pandemic of the crucial role a healthy diet plays in immune function. Today, food needs to do more than just taste great; it also needs to be perceived as good for people and the planet.  
In the new environment, consumers expect food brands to speak the language of wellness and be transparent about what goes into their products. Consumers look for less processed foods that look natural and feature short lists of recognisable, quality ingredients.
The Rise Of Plant-based Meals
The wellness and transparency trend is connected to the shift of plant-based eating from niche to mainstream. As attitudes to vegan food products change, more consumers are prioritising dishes that champion vegetables and put them at the heart of 'natural' ingredient lists. Plant-based ingredients such as fruits and vegetables cater to consumer demands for natural and fresh food products.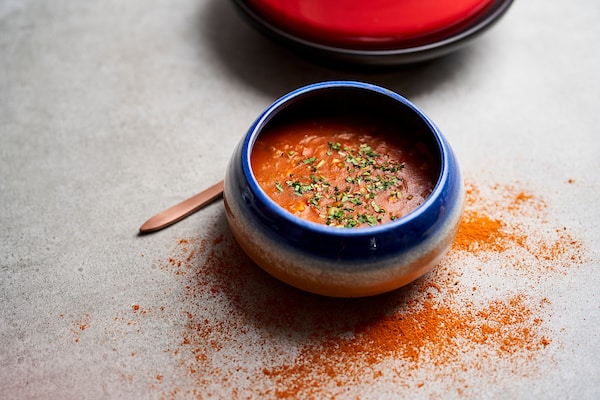 Addressing The Trend
Solina, as part of our support of ready meal and vegetable manufacturers, identified the health and wellness trend as a critical change in the markets served by our customers. In response, our chefs and nutritionists drew on their unique expertise in sauces and stocks to develop an array of solutions that turn vegetables into healthy, nutritious meals that stimulate the senses.
Leveraging their knowledge of global cuisine, our chefs developed a 100% vegetable dish solution based on the hot and spicy Chorba tomato soup typically served in the Maghreb region of North Africa. We used this as inspiration for a food concept that includes a ready-to-cook box containing vegetables (frozen carrots, courgette, green peas, apricots and chickpeas) and a frozen sauce base.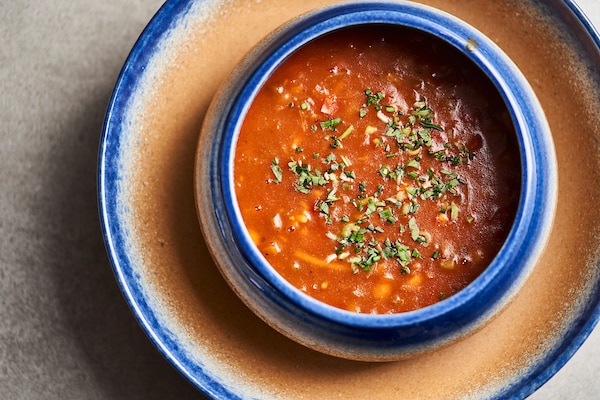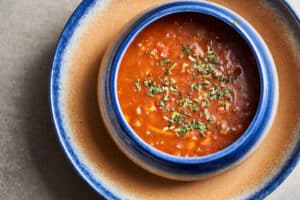 55%
the proportion of Europeans who say the impact of a product on their health often or always influences their choice
The prioritisation of health and wellness by consumers is directly affecting the buying habits of most European consumers. Brands need to respond to the resetting of consumer priorities to succeed.
Source: GlobalData
How We Developed The Soup
Drawing on our unique expertise in ingredients and heritage of chefs, we designed a complete solution that both reveals the freshness of the vegetables and bring the authentic taste of Chorba to the dish.
Working with our Sign'Nature range of all-natural stocks and bouillons (100% natural and clean products; no colouring, no preservatives, no additives, no taste enhancers, no flavours, no yeast extracts) and with a subtle, sensorially appealing blend of ingredients such as tomato, spices, cumin, herbs and chilli etc. our chefs delivered the true taste, texture and colour of a home-cooked Maghreb recipe. The recipe will answer consumers' appeal for international and ethnic cuisine.
As a ready-to-cook dish, the concept supports process optimisation at ready meal manufacturers by eliminating the cooking process. Solina provides turnkey and customised solutions adapted to each customer's process environment.
Solving your challenges
Have a challenge? Let's work together to find a solution.
Discover other inspirational concepts
Solina has showcased the power of our capabilities with advanced concepts that address the biggest trends in savoury foods.