Pairing Culinary Expertise With Technical Innovation
We develop customised solutions for manufacturers of prepared meals. Working hand in hand with customers, our chefs, flavourists and food technologists optimise taste, appearance, nutrition and functional elements to help deliver ready meals that exceed consumer expectations while fitting in with the needs of manufacturers.
By combining our dynamic culinary creativity and forward-thinking R&D with a sound understanding of manufacturing processes, we are able to offer culinary solutions such as stocks, bouillons, spice pastes, sauces and sauce bases, marinades and rubs, dressings, glazes and more that deliver on many aspects. With the team possessing extensive expertise in formulations such as salt reduction, clean labelling and improving Nutri-Score, Solina is equipped to meet the requirements of any project.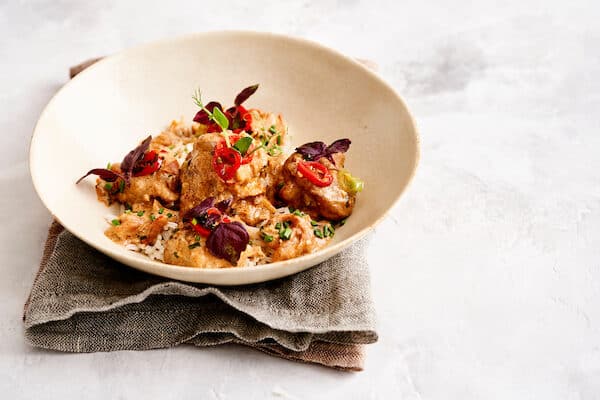 Inspirational Concepts For Ready Meals
Our integrated solutions to create market-leading food products is exemplified by our inspirational concepts.
Other savoury food
We love to experiment, push the boundaries and bring a spark of creativity to all sorts of savoury food.