Making Meat Matter
We are experts in meat. As a partner with a history of supplying the meat processing industry and butchers, we develop custom solutions for preserving, curing, colouring, brining and other processes critical for the creation of advanced meat products.
The expertise is enhanced by our unrivalled know-how in the culinary and aromatic sectors. By harnessing the full range of integrated solutions, our teams perfect taste and visual aspects such as colour and texture, while optimising functional elements including stability and shelf life. With global infrastructure and local expertise, we provide tailored solutions supported by a secured supply chain and strong technical support.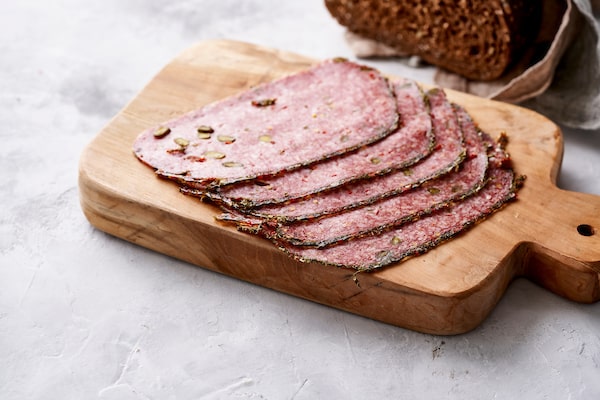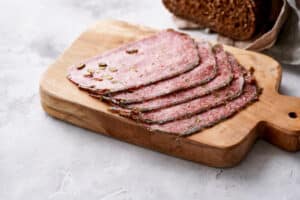 Our Value Proposition
Customer-centric
Solina develops customised solutions adapted to the specific processes, specifications and local trends of each project. There are no one-size-fits all approaches at Solina. Rather, we take the time to understand each project, leveraging our own knowledge of local trends, and act with agility to meet the needs of the customer in regards to recipe formulation, sample shipment, trial processes and more.
Technical
We employ a team of more than 50 meat specialists in R&D and sales teams. Hiring from the meat industry has given Solina a team of technologists, scientists and chefs who understand the taste, functional, visual and nutritional product properties our customers require. The team offers support across all phases of development to help turn concepts into reality.
Solutions
Solina has access to the full spectrum of solutions needed to make meat products that work for our customers and consumers. From brining and fermenting, to coating and emulsifying, we have the ingredient sources and expertise required to tackle the challenges faced by companies working with meat, poultry, charcuterie and more.
Capabilities
We apply our skill set to address the full range of demands consumers are imposing the meat industry. With a pilot hall, R&D centres and partnerships with universities, we have the ability to develop cutting-edge concepts and to finally translate into impactful products.
Inspirational Concepts For Meat
Our ability to deploy integrated solutions to create practical, exciting and on-trend meat products is exemplified by inspirational concepts.
Serving Markets
Solina's expertise in meat makes us a leading partner to companies working on the full spectrum of savoury foods.