Your Perfect Partner
Solina's 360° expertise in ingredients, formulation and processing makes us the perfect partner in savoury snacks. Equipped with timely insights into trends, the ability to adapt recipes to production processes and in-depth knowledge of the functionality, taste and nutritional properties of ingredients, Solina conceives customised seasonings and coatings for snack products that delight consumers and meet the technical requirements of manufacturers.
The success of Solina in snacks is built on the input of our chefs and flavourists. Taste is critical to snacks. With a strong culinary heritage, Solina combines extensive expertise in seasonings and the sensory optimisation of savoury snacks to deliver flavour hits and other attributes that align with local trends and preferences, including demands for vegan and vegetarian products.
Our pursuit of novel, on-trend snacks is supported by a research group that stays ahead of shifts in foodie culture through activities such as trends hacking, food safaris and a new ingredients watch. Solina proactively turns trend insights into new product concepts that show customers how they can respond to changes in consumer preferences.
Creating Healthy Snacks
Consumers are demanding more than just great taste, novelty, affordability and convenience from snacks. They also want snacks to be healthy—and with initiatives such as Nutri-Score can easily tell how products compare by that metric. The changes in consumer demands and labelling play to the strengths of Solina.
We work with all snack bases, including vegetable, pulse, potato, cereal and more. Whether a snack is based on lentils, fava beans, rice or potatoes, Solina has the experience and expertise to help deliver the desired product.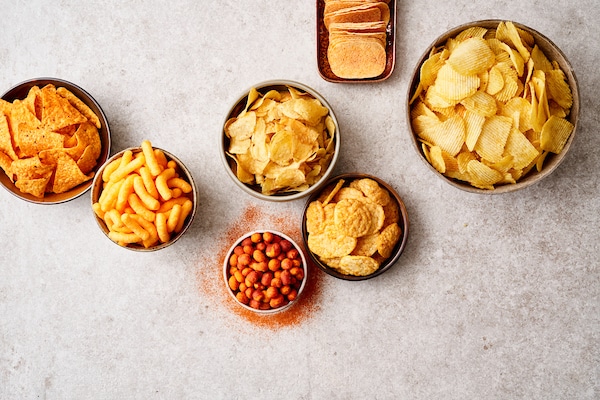 Our Value Proposition
Taste
Solina creates original, chef-inspired snacks that offer unique sensory experiences. With independent sourcing giving Solina access to an unlimited variety of aromatic profiles, our teams are only limited by their creativity. The result is new flavour associations featuring unusual spices and twists on snack classics, such as paprika crisps enlivened by a note of yuzu.
Nutrition
Equipped with our clean label solutions and the nutritional expertise of our subsidiary Laboratoire PYC, Solina optimises the nutritional profiles of snacks, lowering levels of salt, fat and sugar while enriching seasonings with proteins and fibres. The process results in better-for-you snacks that retain desired sensory properties, such as fatty mouthfeel, but achieve A or B grades on Nutri-Score.
Technical
As an expert in rheology, Solina ensures good flowability to deliver powders that fit seamlessly into our customers' production lines and adhere well to the snack base to minimise waste.
Sustainable
Solina helps make products that are good in every sense of the word. To ensure snacks are good for the planet, we have pioneered the use of organic seasonings based on carefully selected raw materials from widely approved crop areas and on locally sourced, region-specific ingredients such as Espelette pepper and Camargue salt. Solina is also signed up to the Sustainable Spice Initiative to ensure the sustainable, safe and ethical sourcing of raw materials.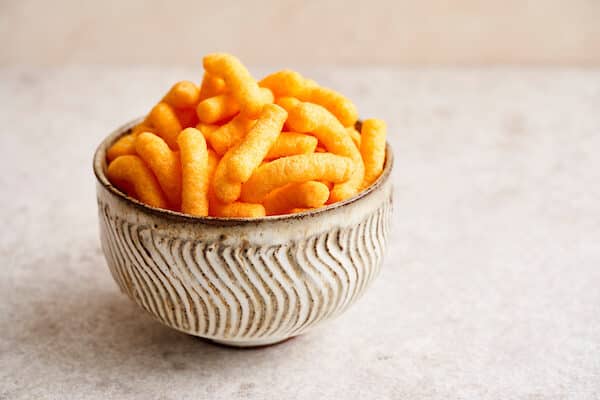 Inspirational Concepts For Snacks
Our integrated solutions to create market-leading food products is exemplified by our inspirational concepts.
Other savoury food
We love to experiment, push the boundaries and bring a spark of creativity to all sorts of savoury food.