Why Nutri-Score Matters
Healthier, better-for-you snacks are an emerging opportunity, reflecting consumer demand for products that deliver an improved sense of general well-being. The pandemic accelerated the trend.
Increased working from home provided more snacking opportunities as people turned to convenient food to provide a break, a treat or an energy boost. At the same time, the threat of the coronavirus and restrictions on daily activities, including gyms and fitness classes, made people both more aware of the need to live healthily and unable to maintain their pre-pandemic fitness routines.
As consumers strive to make more nutritious choices, they are gravitating towards healthier, less processed products that contain as few synthetic ingredients as possible and the best nutritional profile. Nutri-Score is becoming an increasingly important purchasing decision tool, driving demand for A and B rated snacks.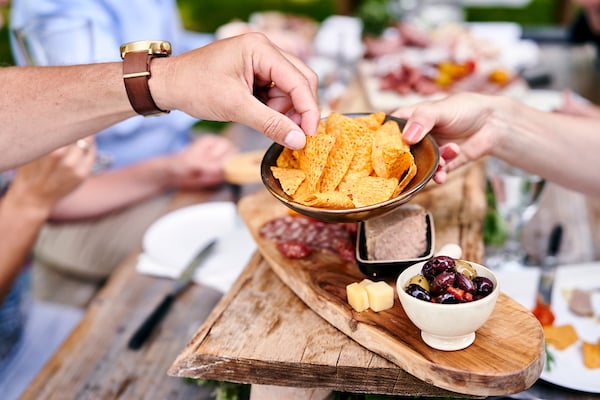 Nutrition Without Compromises
Solina's mission is to help the snacks industry meet demand for healthier products with customised seasoning and coating solutions that offer the best combination of the two key elements: nutrition and taste. As experts in ingredients and nutrition, we use our background in taste and our culinary heritage to design better-for-you snack solutions to more health-conscious consumers that deliver on taste while maintaining healthy indulgence status. 
The power of Solina's taste and nutrition capabilities can be illustrated by a roast chicken potato crisp concept. By harnessing our complete set of tools to improve the nutritional values of snacks, Solina showed how products can achieve the coveted Nutri-Score B rating without compromising on taste.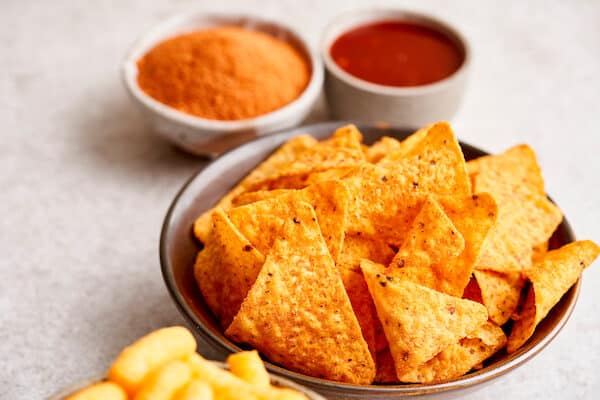 82%
the proportion of European consumers who are concerned about their physical fitness and health
The health and wellness trend is too big to ignore. Almost everyone is at least slightly concerned about their physical fitness and health. Snack manufacturers that deliver products that address those concerns stand to unlock growth markets.
Source: GlobalData
Making A Healthier Potato Crisp
Solina applied two approaches to the challenge of improving the Nutri-Score of the roast chicken potato crisp from C to B. Firstly, we used our fatty mouthfeel solutions to reduce the fat content of the potato crisps. Reducing the fat content positively affects the fibre and protein content, and thereby helps improve the Nutri-Score.
Secondly, we used several solutions we developed that are based on natural sodium reduced sea salt to cut the sodium content of the potato crisps. Recognising that seasonings account for most, if not all, of the added salt in potato crisps, Solina has developed a set of formulation tools to lower the sodium content while maintaining the great taste.
Solina uses fat and sodium reduction approaches across our snack projects, deploying customised solutions that are applicable to any type of base. In doing so, we help customers working on potato crisps, extruded snacks, pellets, crackers, popped crisps and other types of savoury snacks to improve the Nutri-Score ratings of their products.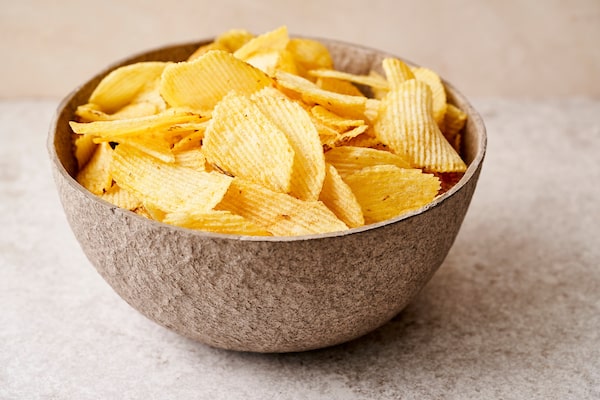 Retaining Full Taste Impact
A good Nutri-Score can persuade a consumer to buy a snack for the first time but great taste is critical to repeat purchases. Great taste is and will remain critical to snack success. That is why Solina designs custom-made seasonings that take the customer process into account to reach the desired nutritional target without compromising on taste. 
Reducing fat and salt levels directly impacts the sensory profile of the snack. Fat reduction leads to the loss of the fatty mouthfeel and sodium reduction degrades the aromatic impact and long-lasting perception. Solina can counter both negative effects, incorporating certain ingredients into seasoning formulations to give fatty mouthfeel and using solutions that maintain salt perception while reducing sodium content. 
We combine the solutions with our formulation techniques to restore and provide flavour impact, salt perception, fatty mouthfeel and flavour release. In doing so, Solina, with a strong culinary heritage and specific 'chef-approach' to snacks, delivers this subtle balance between nutrition and taste to offer consumers a great snack experience. 
Solving your challenges
Let's co-create the food of tomorrow
Discover other inspirational concepts
Solina has showcased the power of our capabilities with advanced concepts that address the biggest trends in savoury foods.