Adapting To Conflicting Demands
Consumer trends are pulling the food industry in multiple different directions. People continue to want affordable, convenient and great-tasting foods and are also increasingly scrutinising nutritional properties and the ingredient lists of products. It is relatively straightforward to satisfy any one of the consumer demands. Satisfying all of the demands simultaneously is far harder, though, and requires a team with prowess in a wide range of areas.
Solina, expert in fully integrated solutions, has the breadth of expertise needed to meet the tough challenge. The power of our integrated solutions is exemplified by a poultry ham concept Solina created to deliver all the attributes modern consumers desire from meat products. This nutritionally optimised ham concept is a product of Solina's deep culinary heritage, understanding of traditional preservation techniques, mastery of meat processing and clear label capabilities.
Achieving A Clear Label
All of the ingredients used in the ham are recognisable to consumers, many of whom will use the same ingredients in their own kitchens. Solina achieved the clear label consumers request by using a vinegar-based, additive-free taste solution and intensified the chicken flavour by making use of a natural taste enhancing stock out of our Sign'Nature range. Finally, we applied a clear label brine mix in the texturising process to create the sought-after mouthfeel without introducing ingredients that are unfamiliar to consumers.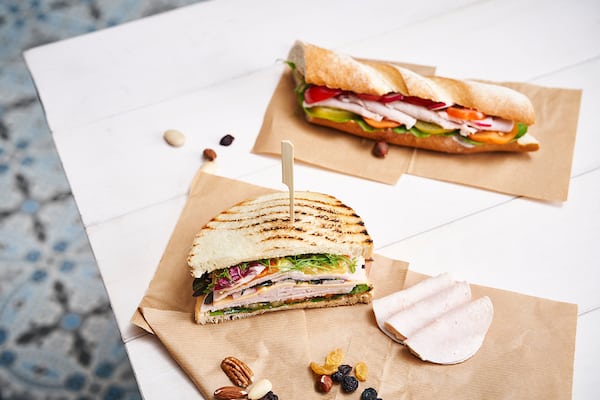 "Studies have shown that front-of-pack nutritional labelling schemes can increase the willingness of consumers to pay for healthier products."
Source: The European Commission
Boosting The Nutri-Score
Most ham products get a B grade on the front-of-pack Nutri-Score that is now recommended by health authorities in countries including France and Germany. In developing this ham concept, we deployed a range of techniques from our portfolio of integrated solutions to achieve an A grade, the highest rank on the five-point Nutri-Score.
Our teams increased the Nutri-Score by optimising three key elements. Hams are generally high in protein, which supports higher scores, and this ham concept is no exception. However, the Nutri-Score of a ham is typically dragged down by its salt content. Solina addressed the problem by using Saltwell, a low-sodium salt product, to cut sodium levels by almost 50%. We then pushed the Nutri-Score over the threshold for an A grade by adding fibre to the product.
Solving your challenges
Let's co-create the food of tomorrow
Discover other inspirational concepts
Solina has showcased the power of our capabilities with advanced concepts that address the biggest trends in savoury foods.