Serving Meat Avoiders
A fast-growing number of people are reducing their meat consumption but still want to be able to eat their favourite animal-based dishes. The trend has created an opportunity for manufacturers that can recreate popular, meat-focused meals using plant-based ingredients.
Solina's subdivision in new protein food, NEXTERA® by Solina, showed what is possible when plant-based ingredients are paired with culinary creativity and technical excellence by developing the 'döner of the future'. The product application combines a plant-based, marinated protein base with clear label, taste enhancing, vegan seasonings and sauces. Using a real, Turkish origin-like kebab seasoning showcased the ability of our teams to adjust the taste of products to specific markets and consumers.
Creating Plant-based Döner Meat
The protein base was created from a combination of different plant proteins using fibrillation technology. We applied our experience and knowledge of the fibrillation process and culinary aids to optimise the texture, shape and colour of the protein base to deliver an authentic, plant-based product.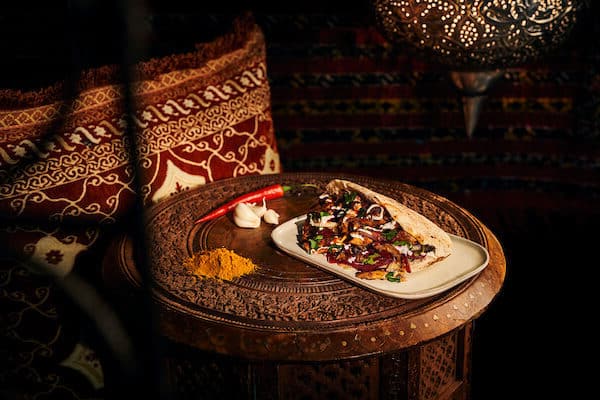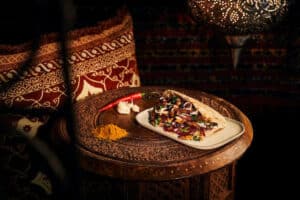 31%
the proportion of Europeans who identify as flexitarian, pescetarian, vegetarian or vegan
The rapid growth in the number of people who are reducing their meat consumption and identify as flexitarian is reflected in survey data from Germany, Austria, Switzerland, Belgium, France, Portugal and Denmark.
Source: Veganz
Sensory Optimisation Of Plant Protein
Taste is always a challenge when working with plant-based proteins, which can have neutral or even off-putting flavours in their unmodified forms. Solina has been rising to big taste challenges for many years, though, and has the expertise and ingredients needed to give products desired flavours.
For this döner concept, we used ingredients including 100% natural taste enhancers from our Sign'Naturerange of liquid-based, high-quality stocks and bouillons based on traditional recipes. The döner was enhanced by Sign'Nature Mediterranean, a clear label culinary taste enhancer featuring, tomato, onion, bell pepper, aubergine, garlic, courgette, extra-virgin olive oil, salt and spices.
Solving your challenges
Have a challenge? Let's work together to find a solution.
Discover other inspirational concepts
Solina has showcased the power of our capabilities with advanced concepts that address the biggest trends in savoury foods.