Responding To Consumer Trends
Consumers know their food buying decisions have far-reaching effects on their well-being and the health of the planet. The knowledge is driving consumers to ask questions about the impact of ingredients. Increasingly, consumers want labels that only feature recognisable ingredients.
Solina is helping customers meet those demands through customisable solutions. We are creating natural, clear-label solutions to help savoury food manufacturers adapt to fast-changing consumer trends while maintaining or enhancing taste, functionality and nutrition.
We leverage our culinary heritage and propose transparent solutions for appealing food applications. The focus is on trusted ingredients that are sourced from reputable suppliers that respect the environment.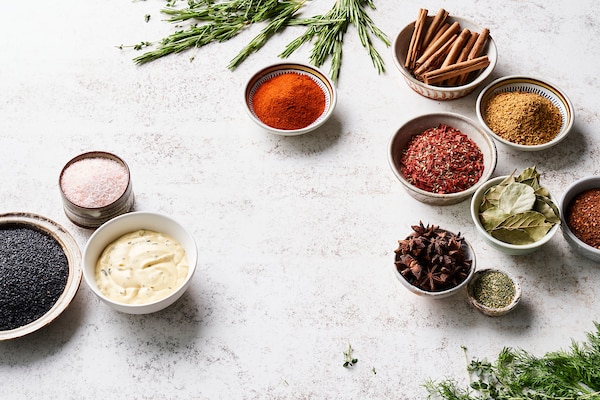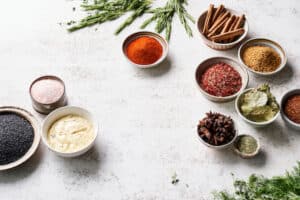 Our Value Proposition
Consumer Insights
With 55% of Europeans declaring that the impact of a product on their health and well-being often or always influences their choice, deep, up-to-date insights into consumer priorities are essential to the creation of products that satisfy the evolving demands of food buyers. Solina gathers market data from multiple sources to put our teams in a position to anticipate trends and develop insight-driven solutions.
Taste Development
Expertise in taste development is at the heart of everything Solina does. With a culinary heritage and a team of chefs and R&D technologists, Solina gets the most out of natural products to create foods that deliver the sensorial properties consumers desire and the ethical credentials they demand.
Sourcing
Solina sources natural, traceable and safe ingredients. Working with trusted partners and as part of programs such as the Sustainable Spice Initiative, we are promoting fresh, allergen-free seasonings and carefully selecting raw materials that are good for people and the planet.
Regulatory
As a global company with close ties to our local markets, Solina stays up to date with regulatory guidance in the countries we serve. We know the current status of initiatives such as Nutri-Score in different markets and guide our customers to drive the creation of compliant, successful products.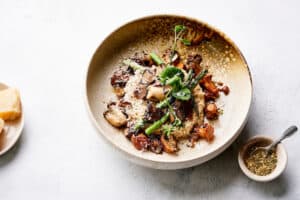 Discover naturalness inspirational concepts
Solina has showcased the power of our natural solutions with advanced concepts that address the biggest trends in savoury foods.
BECOMING PARTNERS
Looking for a customised solution?