SUPPORTING QUICK SERVICE RESTAURANTS PARTNERS
With an extensive end-to-end expertise that covers ingredient sourcing, R&D, regulatory, technical advice, culinary inspiration and other services, Solina provides tailored sauces, seasonings, coatings and functional ingredients to supply partners of QSR kitchens, all to create the food of tomorrow.
SAUCES
We know sauces make a meal. That's why our chefs are constantly working to translate global food trends into custom sauces, tailored to each customer, that elevate QSR foods to another level. The chefs are supported by manufacturing processes that deliver restaurant-quality sauces, approaches to extend shelf life and lock in fresh flavours for longer, and flexible packaging formats. Learn more
COATINGS
Coatings give consumers the all-important first impression of QSR products. French fries, nuggets and more need the crisp exterior and golden appearance that consumers desire. Solina, through our coating specialist Bowman Ingredients, offers a wide range of breadcrumbs, batter mixes, dry mix marinades and breaders for use on meat, poultry, fish, seafood, potato and vegetable products. With a specific R&D team dedicated to French fries, Solina holds a pioneer position on potato coatings in Europe. Learn more
FUNCTIONAL SOLUTIONS
Functional solutions are critical to optimise specific characteristics of QSR products, of which texture is paramount. By perfectly balancing stability, emulsion and texture, our solutions work on the desired mouthfeel of meat and plant-based patties. Learn more
THE PLANT-BASED FUTURE OF QSR
NEXTERA® leverages our heritage in animal protein and the global savoury food industry to create tailor-made protein bases. Through the combination of extensive ingredient knowledge and processing technology wisdom, we are able to sensorially perfect new protein food applications, generally all common meat analogues. Besides the protein base, we are able to convert other QSR products such as sauces into vegetarian or vegan variants. Learn more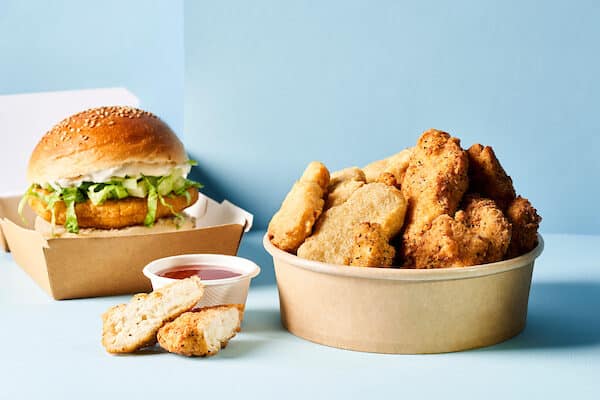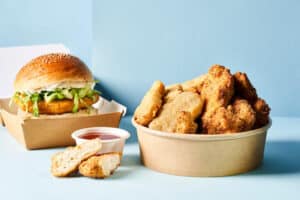 OUR TRIANGLE APPROACH
Solina has a long history of working with food suppliers that serve the QSR industry. Traditionally, QSR companies have provided briefs and tenders to food suppliers, which have then worked with us to come up with the appropriate food solutions. This linear model has limitations, both for the food supplier as for Solina.
To better understand the needs of the industry and deliver faster, more tailored innovation and service, we are now engaging directly with QSR companies. In this triangle approach, Solina responds to briefs and tenders and proactively inspires QSR chains. The result is a tailored ingredient solution, meeting the QSR chains' requirements, that enables the food supplier to manufacture the finished product; a crispy nugget coating, a burger patty and much more.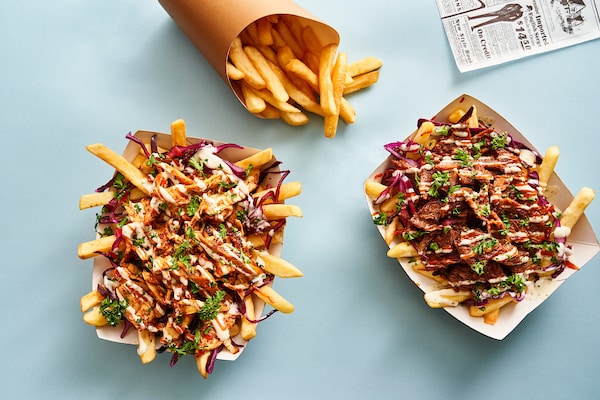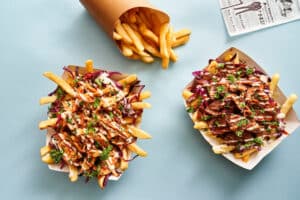 BECOMING PARTNERS
Looking for a customised solution?
TASTE
Solina takes a chef-led approach to product development. Informed by market insights, our teams of chefs embed global and local food trends into the development of marinades, sauces, seasonings and more to the creation of authentic, great-tasting products adapted to the preferences of consumers in the target market. Learn more
NUTRITION
Enhancing the nutritional profile of our solutions is now standard at Solina. Improving the nutritional properties of popular QSR foods is, modestly expressed, a real strength of Solina. Lowering the levels of salt and fat in burgers, hotdogs and more while enriching the products with proteins and fibres for instance. The result? Better-for-you foods that have A or B Nutri-Score grades Nutri- but still retain the fatty mouthfeel and other sensory properties consumers desire.
For each project, we estimate the Nutri-Score and then propose ways to reformulate the product applying our tailor-made solutions to improve the final grade. Our teams are now also equipped to estimate any YUKA scoring based on regulatory watch. Learn more
TECHNICAL
Solina holds a deep understanding of pressures faced by the QSR industry. That combination results in products that align perfectly with the technical needs of our customers, the food suppliers, and improve production efficiency in QSR kitchens.
SUSTAINABLE
Every part of Solina is focused on making food matter for people and the planet. Our QSR team is no exception. With an extensive portfolio of plant-based products, natural solutions and the aim to always strive for better-for-you foods, Solina is equipped to help customers adapt to consumer calls for products that tick their sustainability requirements.
DISCOVER OUR QSR INSPIRATIONAL CONCEPTS
Our ability to create nutritious, great-tasting products for our QSR customers is exemplified by inspirational concepts.
SERVING MARKETS
Solina's expertise in functional solutions makes us a leading partner to companies working on the full spectrum of savoury foods.